University Of Mississippi Dental School Requirements
The University of Mississippi School of Dentistry is committed to providing a seamless learning experience for its students, even amidst the challenges posed by COVID-19. In light of this, the school has made some adjustments to its requirements, ensuring that aspiring dentists can still pursue their dreams. Let's take a closer look at the University of Mississippi Dental School requirements and how they're adapting to the current circumstances.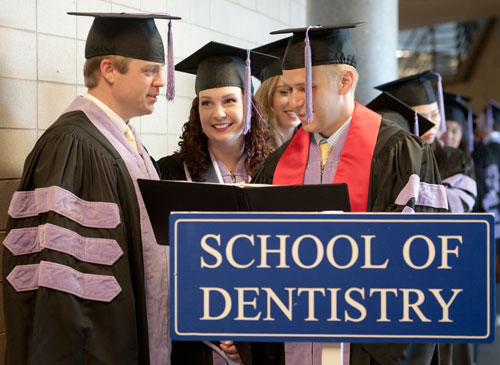 The University of Mississippi Medical Center and its School of Dentistry (SOD) welcome applications from individuals who are interested in a career as a dentist. The authority to select applicants for admission to the SOD lies with the Admissions Committee and the Dean of the SOD. This committee, which consists of both clinical and basic science faculty, as well as representatives from dental private practices, carefully evaluates applicants based on their qualifications and potential. It's worth noting that non-traditional students are given special consideration on a case-by-case basis, highlighting the school's commitment to inclusivity and diversity.
For those seeking more information on becoming a dentist, the American Dental Association (ADA) website in Education/Careers and the American Dental Education Association (ADEA) website in Information for Prospective Students offer valuable resources.
Associated American Dental Schools Application Service (AADSAS)
The UMMC School of Dentistry is now a participant in the ADEA Associated American Dental Schools Application Service (AADSAS). This streamlined application process simplifies the admissions procedure, making it more convenient for applicants. Interested individuals can apply through the AADSAS website here. Should you have any questions, the ADEA AADSAS customer service team is readily available to assist you.
It's important to note that applicants are not required to complete the entire application at once. You can save your progress and work on it at your own pace. However, once the application is submitted, only minor changes can be made online. It is advisable to check with AADSAS regarding what information can be edited after submission. Upon verification of your primary application, you will receive a link to complete the UMMC School of Dentistry's supplemental application. Please be aware that a supplemental application fee of $50 applies.
To ensure a smooth application process, it's crucial to adhere to the predetermined timetable. There are several important deadlines to bear in mind:
Earliest date of application: June 1
AADSAS deadline: Oct. 2 (Application, all documentation, official transcripts, and fees required by AADSAS must be received by AADSAS)
UMMC School of Dentistry deadline: Nov. 2 (All application materials, including the secondary application, fees, official transcripts, DAT scores, and letters of recommendation, must be received by UMMC)
Earliest date of acceptance notification: Dec. 1
Please make sure to read, understand, and follow all instructions provided by ADEA AADSAS and the UMMC School of Dentistry.
Admissions Questions
If you require counseling regarding your application, the Office of Admissions in the SOD offers pre- and post-application counseling by appointment only. To schedule a counseling appointment, please email DMDadmit@umc.edu.
For any specific questions or concerns, including updates on your application status, visit the ADEA AADSAS website and log into your account. Letters of recommendation must be submitted directly through the AADSAS website. For more information on the types of letters required, please refer to the Letters of Recommendation section.
Official admissions records, such as transcripts, should be directed to the Office of Enrollment Management at the following address:
Office of Enrollment Management
University of Mississippi Medical Center
2500 N. State St.
Jackson, MS 39216-4505
Phone: (601) 984-1080
For all other correspondence related to the School of Dentistry, please use the following contact information:
University of Mississippi School of Dentistry
Office of Admissions
2500 N. State St., #D503
Jackson, MS 39216
Phone: (601) 984-6009
Fax: (601) 815-3903
Email: DMDadmit@umc.edu
Please refrain from sending any materials directly to the School of Dentistry unless specifically requested to do so.
At the University of Mississippi School of Dentistry, they understand the importance of providing aspiring dentists with the guidance and support they need to succeed. By adapting their requirements to the current circumstances and leveraging technology, they remain dedicated to nurturing the next generation of dental professionals.
If you're ready to embark on a rewarding journey to becoming a dentist and want to learn more about the University of Mississippi Dental School, visit Make You Smile for additional information.