Dental Implants El Paso Tx
Beautiful, Custom Dental Implants In El Paso, TX
Tooth loss can undercut your oral health by causing jawbone atrophy, making it difficult to eat and speak.
Dr. David A. Cenk can restore your smile with unparalleled stability and comfort with state-of-the-art dental implants.
Discover why dental implants are so popular among our El Paso, TX, patients…
Dental implants are often the best choice for patients with tooth loss, restoring both your tooth root and the gaps in your smile. Dental implants are composed of three main parts: titanium post, abutment, and restoration. They are designed for stability and longevity. Depending on the number of teeth you are missing, you can receive a custom crown, bridge, or denture to restore the function and appearance of your smile.
Are you tired of being self-conscious about your missing teeth? With dental implants, you can regain the confidence that comes with a complete, fully functional smile. Dr. Cenk has undergone additional training in order to place implants, giving you access to every step of your treatment in one convenient location. Since we control all aspects of your procedure, we can ensure you receive top-of-line service and high-quality results that will change your life.
You can get started on your implants today by scheduling a consultation at our El Paso, TX, dental practice. Reach our team online or by calling:(915) 302-9989
Dental implant treatment may not be successful unless patients meet certain basic requirements. Before scheduling your implant surgery, Dr. Cenk will take you through a detailed consultation to determine if the treatment is right for you. Factors we take into consideration include…
Oral Health
Patients should be in good overall oral health other than their missing teeth. You may require periodontal treatment, tooth extractions, or other preliminary dental work to get your oral health where it needs to be before implant placement.
Lifestyle
We never recommend dental implants to patients who are more likely to experience complications due to medical and lifestyle factors. Smoking, uncontrolled diabetes, and autoimmune disorders can all increase your risk during surgery and lead to poor results.
Bone Density
Patients need to have sufficient jawbone density to support a dental implant. If you have sustained bone atrophy from longterm tooth loss, we may recommend a preparatory bone graft to improve your candidacy.
A single missing tooth is restored with a crown, while multiple missing teeth are repaired with a bridge or denture.
The Recovery Process
It is crucial to follow our dentist's instructions as closely as possible while you recover from your implant surgery. In the few days following the procedure, you can expect minor swelling, bleeding, and discomfort. Dr. Cenk typically recommends applying ice packs to reduce swelling and a regimen of over-the-counter pain medication to mitigate discomfort. We also suggest eating a soft food diet for the first few days.
You will need to attend a follow-up visit in about one to two weeks so our dentists can assess your healing progress and remove your stitches. Do not hesitate to call or send a message to our El Paso practice if you have any questions or concerns about your recovery.
How Much Do Implants Cost?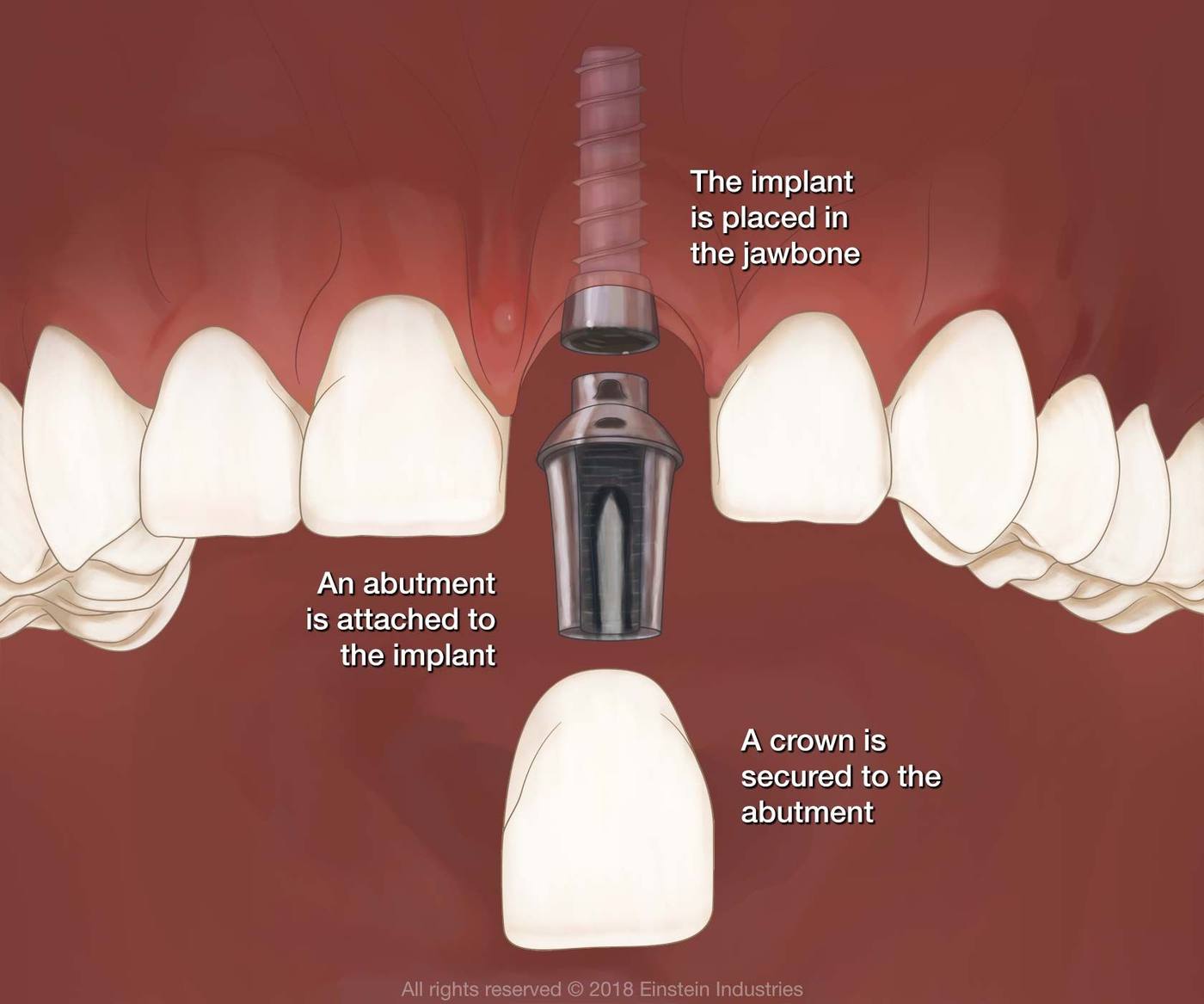 The cost of dental implants varies from one patient to the next and is dependent on several factors, mainly the extent of your tooth loss. Since implants are priced individually (usually running from $1,000 to $3,000 per unit), a patient missing one tooth can expect to pay significantly less than a patient missing all of their teeth. The need for additional preparatory work can also add to your final costs.
While this may seem expensive, it is important to remember the significant long-term benefits that come with implants. The restorations themselves typically last longer than traditional crowns, bridges, and dentures, and will need fewer replacements over the course of a lifetime. Furthermore, your implants protect your gums and bone tissue and can save you from needing costly restorative procedures in the future. Most importantly, dental implants are the most comfortable, convenient, and functional of dental restorations, providing priceless improvement to your quality of life and self-confidence.
Want to learn more about if dental implants are right for you? Call Redd Road Family Dental in El Paso, TX at (915) 833-3484 today to make an appointment!