Dental Implants Colorado Springs Co
What Are Dental Implants?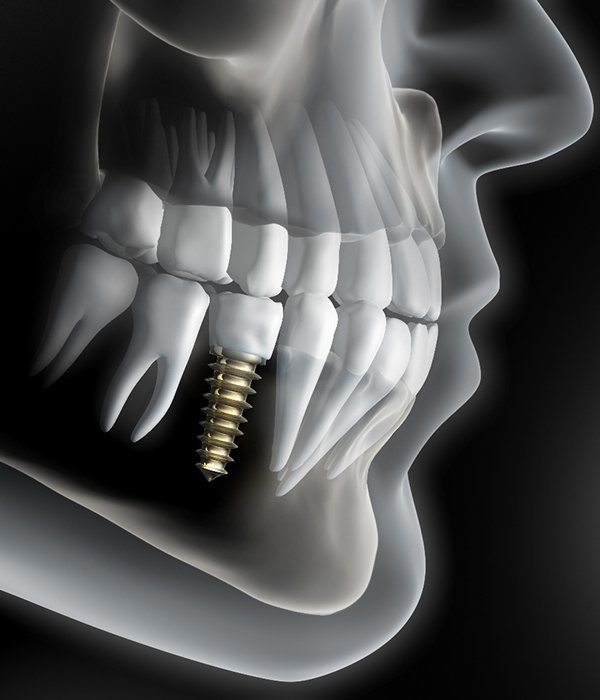 Unlike other tooth replacement options that only restore those parts of the smile visible above the gumline, dental implants restore both the root structure and the crowns of missing teeth. This provides the optimal level of stability for dental restorations and maintains the natural gum tissue volume and jawbone density, ensuring patients retain their optimal level of oral health.
Dental implants themselves are small posts that are typically made from biocompatible titanium, a material that fully integrates (grows together with) your jawbone. Dr. Haradon or Dr. Lackler can surgically insert one or more dental implants beneath the gums and into the jaw, where they naturally fuse with the supportive structures, mimicking the lost tooth roots. The dental implants are strategically positioned to provide support for a replacement tooth or teeth that are securely affixed to special connecting abutments on the top of the implants. Depending on how many teeth you're missing, this could be a crown, bridge, or denture. The end result is a smile that looks, feels, and functions just like natural.
Why Should I Visit a Periodontist for Dental Implants?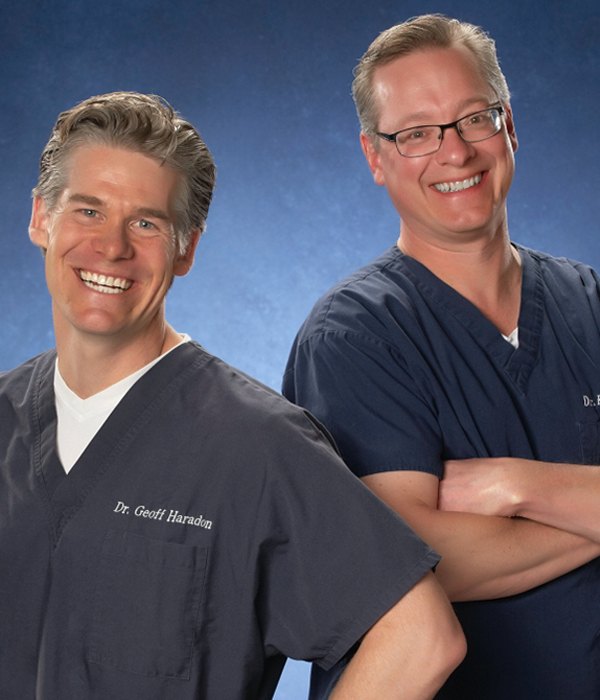 Dr. Haradon and Dr. Lackler are specialists known as periodontists. Periodontists are dentists who have completed years of advanced training in order to specialize in treatments for the supportive structures that surround teeth. For this reason, they are the ideal dental specialists to place implants. They understand better than any other dental practitioners how to safely and effectively place dental implants to ensure a smooth, successful, and comfortable procedure. When you come to Rocky Mountain Periodontal Specialists for dental implants, you can rest assured that your smile is in good hands!
The Dental Implant Process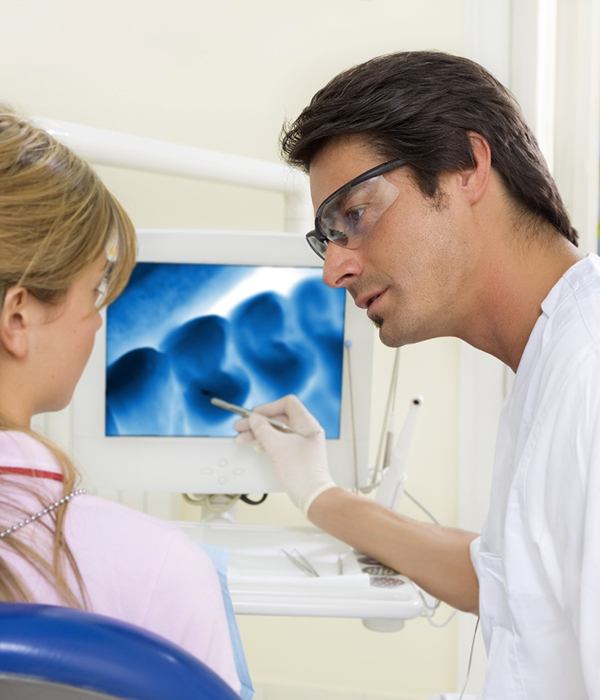 Your treatment process will include various phases to ensure the long-term success of your new smile. Each phase plays a crucial role in ensuring the best longevity and functionality of your tooth replacement. Our periodontists will explain the process to you in great detail when you arrive for your consultation, but we're happy to break down the most important steps of your dental implant placement ahead of time below. If you have other questions or concerns, give us a call or have them ready when you arrive for your visit.
Read More
Benefits of Dental Implants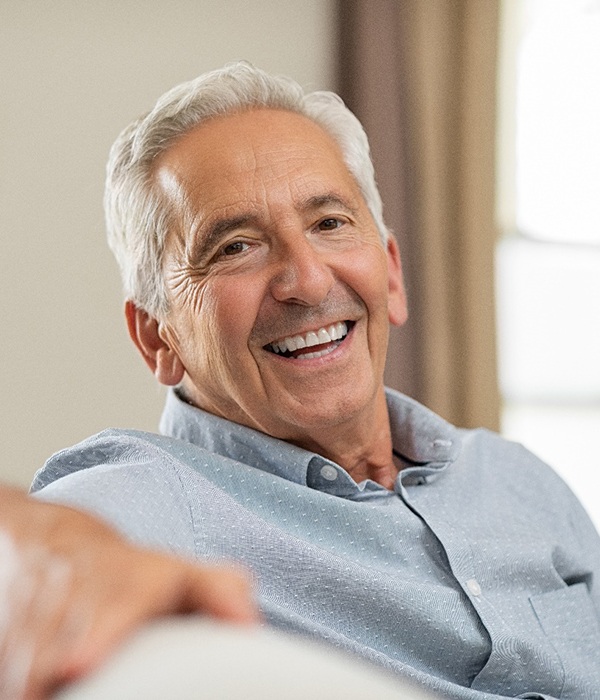 If you are missing teeth—one, a few, or all the teeth along an entire arch—then replacement is critical not only to your oral health, but your general health, too. Just one missing tooth can lead to other oral problems including shifting teeth, gum disease, and even further tooth loss. In addition, tooth loss is frequently connected to malnutrition—eating a balanced diet can be made difficult because of missing teeth—as well as reduced self-confidence in both social and professional scenarios. Thus, the need to replace missing teeth becomes imperative.
Dental implants are quickly becoming the most popular tooth replacement option, and it's easy to see why. They have the potential to dramatically improve your appearance, health, confidence, and overall quality of life. Keep reading to learn more about some of the most popular reasons why our patients love their dental implants.
Read More
Who Dental Implants Can Help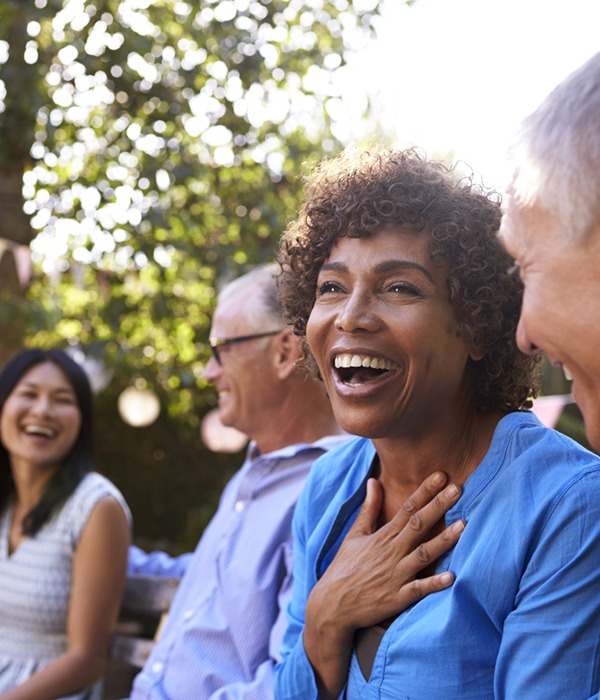 Both Dr. Haradon and Dr. Lackler are experts at restoring smiles with dental implants. Your periodontist in Colorado Springs will evaluate your oral health and how many teeth need to be replaced to create a customized treatment plan for your unique smile. Depending on the severity of your tooth loss, there is a type of dental implant that is right for you! Lifelike dental implants can be used to replace single or multiple missing teeth, as well as to secure implant dentures.
Read More
Understanding the Cost of Dental Implants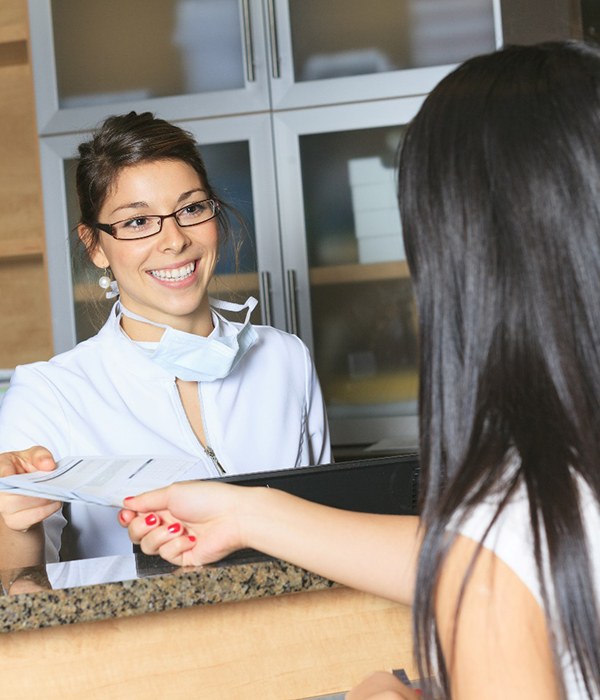 It is no secret dental implants in Colorado Springs cost more than traditional treatments, like dentures; however, they are worth every extra penny. Although they cost more upfront, dental implants are more cost-effective long-term because you never need to worry about having them replaced. They offer over a 95% success rate to last for several years. When determining how much you can expect to pay, there are several factors that influence the price. We provide you with an individualized estimate and discuss your payment options to keep your new smile affordable. Read on to learn more about budgeting for the cost of dental implants in Colorado Springs, CO.
Read More
Advanced Dental Implant Procedures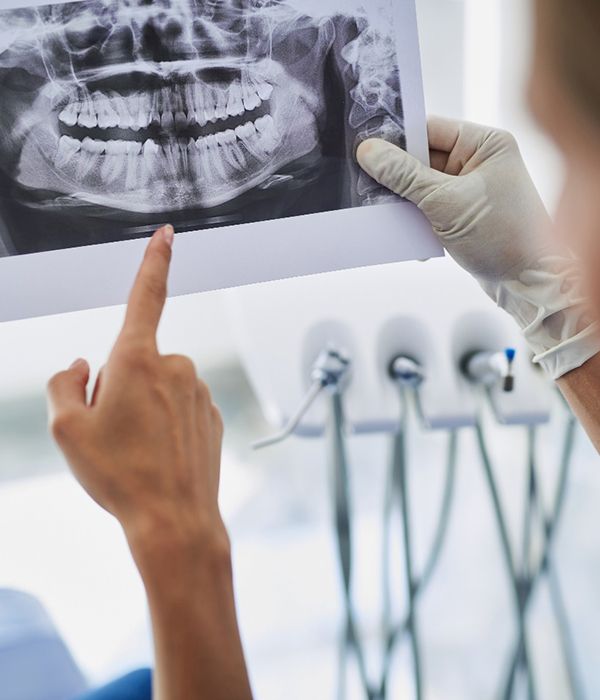 Having a strong, healthy jawbone is essential for getting dental implants. Unfortunately, there are various factors that can impact the density of your jawbone, such as periodontal disease and tooth loss. Thankfully, even if your jawbone isn't dense enough to support dental implants right now, we may be able to change that with a bone graft or other advanced dental implant procedure! During your initial consultation, we'll be able to tell if you need a bone graft before getting dental implants.
Read More
Dental Implant Technology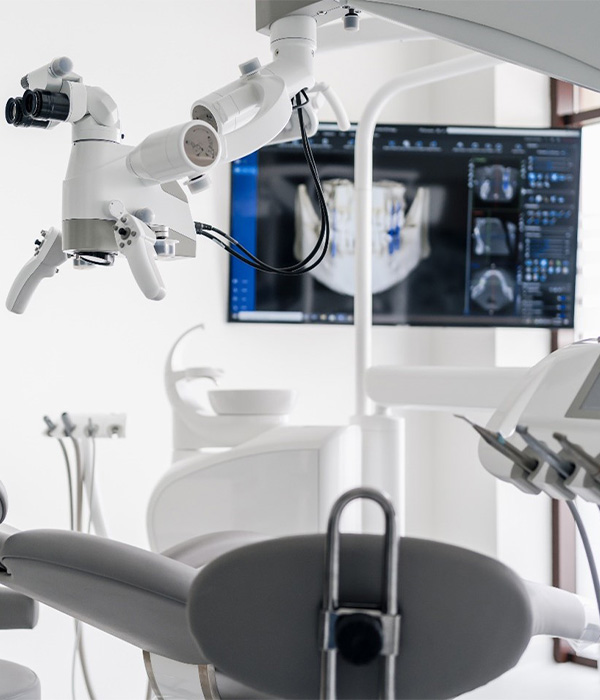 At Rocky Mountain Periodontal Specialists, we're committed to providing our patients with the highest quality of care, which is why we utilize the latest dental implant technology in Colorado Springs. To ensure a high treatment success rate, we conduct diagnostic imaging with our 3D cone beam scanner, craft a guide to ensure that the implants are placed in an optimal position within the mouth, and even use an antibacterial coating to avoid infection after your surgery. We invite you to read a little more about these instruments below so you're aware of the overall impact advanced techniques and technology can have on your dental implant treatment and overall experience with us.
Read More
Dental Implant Salvage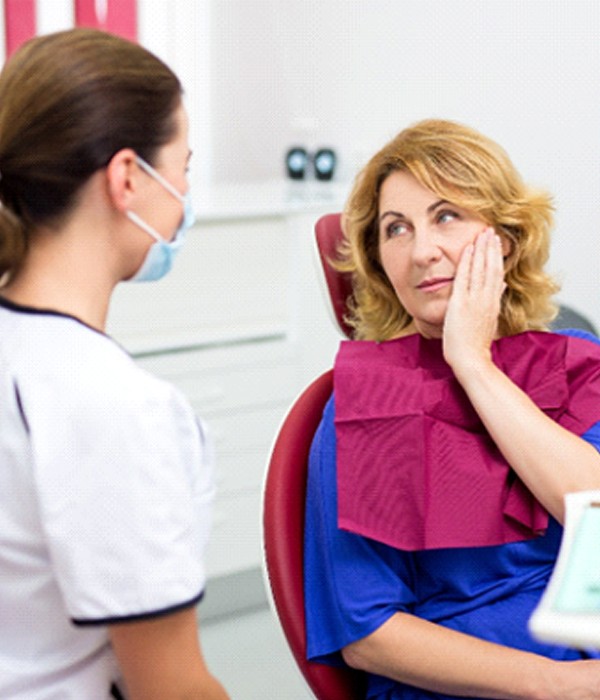 Dental implants are known for maintaining an incredibly high success rate, averaging about 95% and remaining healthy and solid for 10+ years! There is always a chance that your dental implant could still fail, however, even though it is extremely rare. If you notice any problems with your dental implant or it starts to feel uncomfortable, give us a call as soon as you can. There's a chance we could save your tooth replacement through dental implant salvage.
Learn More About Implant Failure and Salvage
Dental Implant FAQs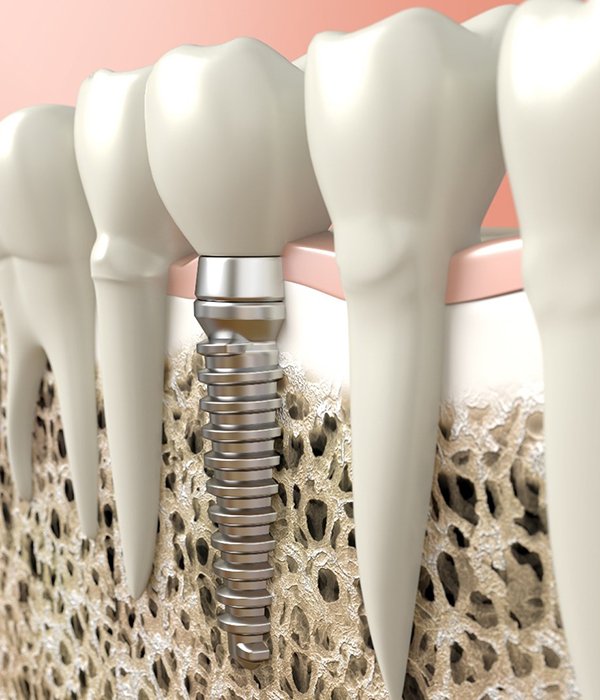 In the dentistry field, dental implants are among the most complex treatments. As a result, it's only natural if you have questions about this procedure. We've answered several common questions for you here so that you can feel more prepared for your consultation with Dr. Dr. Haradon or Dr. Lackler. We hope our responses help you choose the best tooth replacement option for your smile. If you have other concerns or questions about implants in Colorado Springs, you are more than welcome to ask us during this preliminary appointment.
Read More
Maintaining & Caring For Your Dental Implants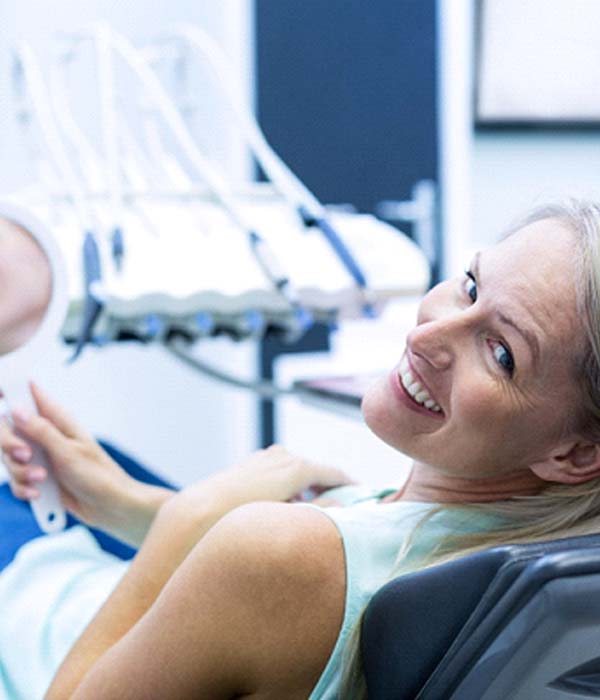 Your new dental implants are designed to keep up with your lifestyle and make it easy to enjoy the foods you love. In order to keep them healthy for years to come, you'll need to keep a few precautionary steps in mind going forward. Our periodontists are prepared to go over these maintenance tips with you directly so you can start protecting your implants as soon as they are restored. However, if you'd like to start learning today, take a look at the most important steps to know on our website!
Read More
Dental Implants Post-Op Instructions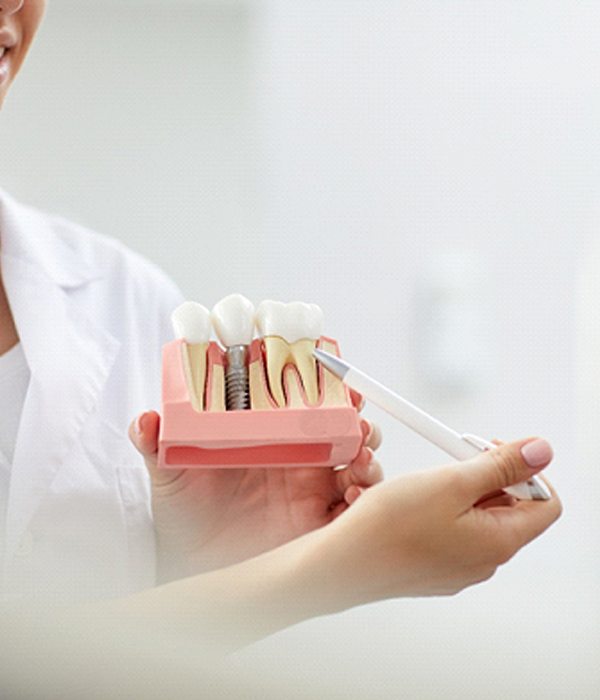 After your dental implants are placed, you'll need to take a few steps to prevent any complications and ensure the most successful healing period possible. Dental implants do require minor oral surgery to receive, which means you'll need to take it easy as your mouth recovers. The good news is this process is relatively short-lived and straightforward, even for those receiving multiple implants. Take a look at our recommendations below to get started!
Read More