Bone Graft Cost Delta Dental
The average cost for an entire dental implant procedure could be $1,500 to $6,500 depending on where you live and your specific situation.
In this post, we are going to dive into why this range is so widespread.
When it comes to dental implants, the most common question we get from our patients is how much does a dental implant costs? Scheduling a consultation appointment is the best way to give you the most accurate estimate.
The dental implant or the "Tooth Root" (pictured below) can be between $1,000 to $3,000. However, the implant is only one part of the procedure.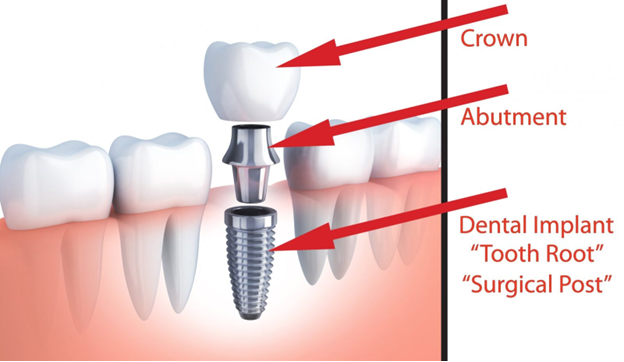 Other costs include the abutment usually costing about $300 to $500, and the crown usually costing about $1,000 to $2,000. Our dentists may need to extract some teeth. Teeth extractions cost about $100 to $500 per extraction.
Depending on the strength and density of your jaw, bone graft may also be needed to ensure stability for the implant. Bone grafting usually costs $400 to $600.
According to Delta Dental the average cost for a dental implant procedure for McKinney residents is $5,142 to $6,195.
If you don't live in McKinney, clickhere to find out how much dental implants cost in your area.
Here our approximate fees at Custom Dental in McKinney:
Tooth Extraction: $288
Bone Graft: $488
Implant: $2015
Abutment: $480
Crown: $1,388
Total= Approximately $4,659 for a dental implant procedure at Custom Dental of McKinney.
With our Custom Dental Savings Plan applied (our In House Savings Plan): %20 Off All Fees
Tooth Extraction: $230.40
Bone Graft: $390.40
Implant:$1,612
Abutment: $384
Crown: $1,110.4
Total=$3,727.20 for a Dental Implant Procedure at Custom Dental of McKinney with our Savings Plan.
OUR PAYMENT PLAN OPTIONS
Dental implants are the best replacement for failing and missing teeth with a 96% success rate in a span of ten years. Implants are expensive but life changing and we want to make sure that as many patients as possible are able to afford them.
We offer financing options through Care Credit and Proceed Finance. Third financing parties can turn an overwhelming number into small monthly payments. Click here to learn more about our third party payment plans and apply today.
Dentists must follow a system and analyze your healing. Here is what that process looks like at Custom Dental in McKinney:
1. First Appointment: Exam, Consultation, and X-Rays- Our dental assistants will take you to our 3D Imaging Panorama machine. We will assess for infection, the quality of your bone, if it is strong enough to hold a dental implant and if there are any abscesses or teeth that must be removed.
2. Second Appointment: Implant Placement- Our doctors will place the implant into your jaw bone at the exact depth needed for ultimate success. Then a temporary crown will be placed on top so you will not be leaving our practice without a tooth. The next appointment will usually be in 3-6 months depending on how much healing time you need for the implant to integrate into your bone.
3. Third Appointment: Abutment Placement- Now that your gum and bone has healed we can screw the abutment into your implant to make it permanent.
4. Final Appointment: Permanent Crown Placement- We will remove your temporary crown and place the permanent crown on top.
Your implant is now complete and you have a beautiful new smile to show off to the world.